Experience the Cooling Power
KHIO is a hyper-cooling headband that uses specialized electronic plates to create a nearly instant cool surface. Worn on the forehead, KHIO provides instant relief in lieu of an ice pack.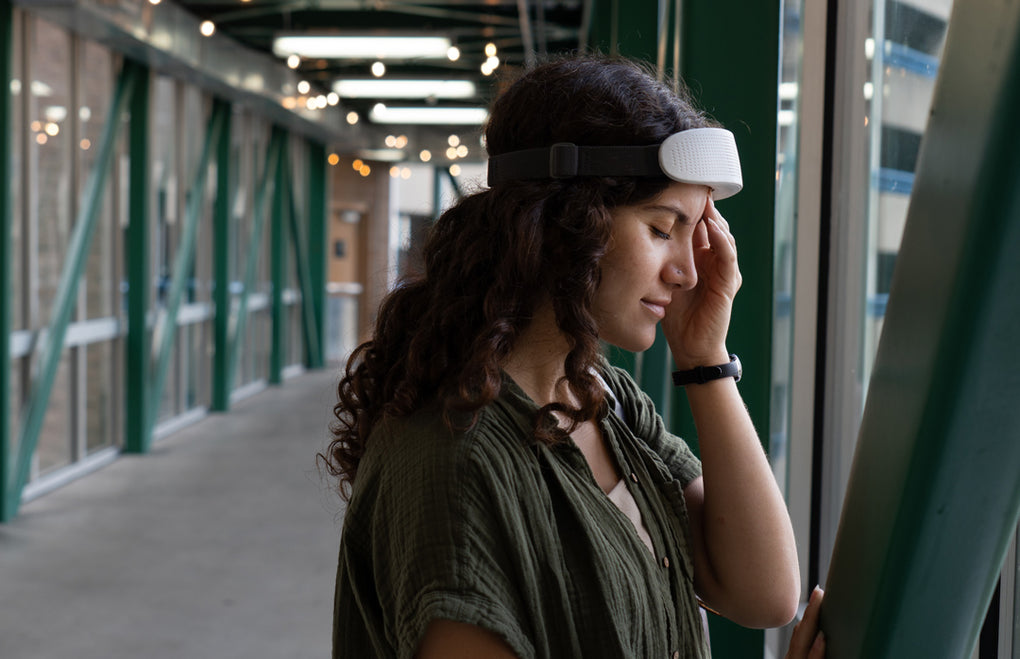 Benefit from Targeted Technology
Cooling therapy offers rapid relief by constricting blood vessels and reducing inflammation, alleviating throbbing pain, light and sound sensitivity, and nausea. KHIO's customizable cooling levels empower you to tailor your soothing experience, making it a reliable and effective companion on your journey towards pain relief.
Control & Track with the KHIO App
Get to know your migraine triggers and personalize your cooling sessions with the user-friendly KHIO app.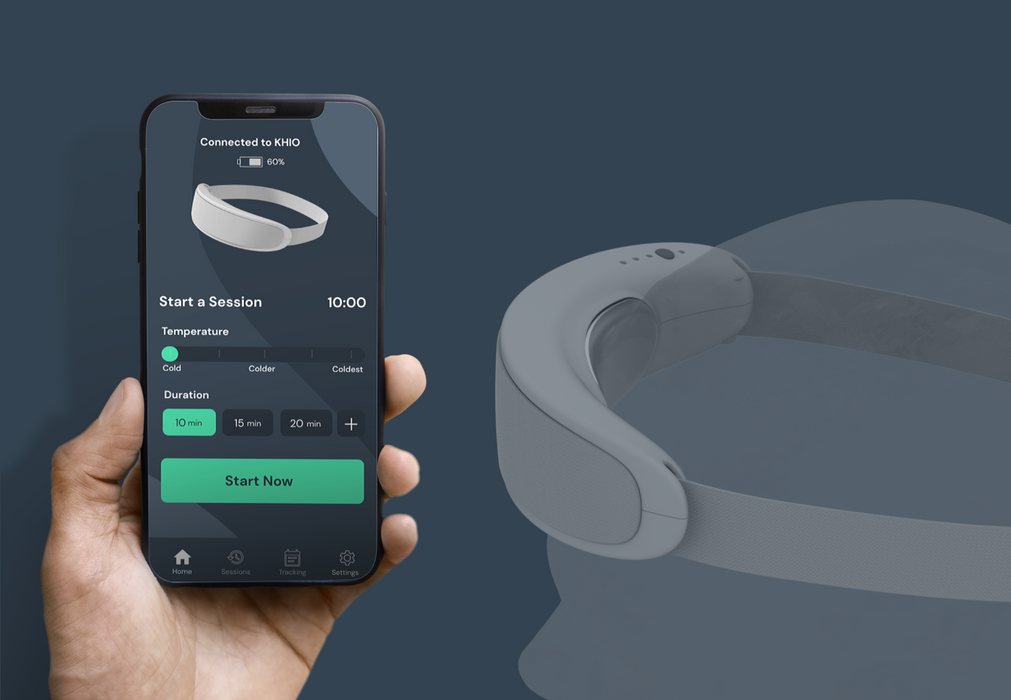 Meet the Digital Ice Pack
Immediate cooling at the touch of a button. Made for pain relief whenever you need it.
User Friendly App

Temperature controls and migraine tracking at your fingertips

Long Life

3 Hour battery life that outlasts the relief of any ice pack

Comfort

Adjustable strap that forms comfortably around your head

Custom Cooling Settings

Adjustable levels allow user to dial in preferred level of cooling
Cooling Therapy is Proven to Reduce Pain Symptoms
Real thoughts, from real users:
"I loved the cooling affect without the risk of leaking water from ice and no worries of it falling off while laying down. I really love the concept and can't wait to see the final product! I really plan to get one once it's ready for purchase!"
Susan suffers from 10+ migraine days per month and does not currently use cooling to remedy her migraine pain. She tested KHIO for 1 month and shared that is decreased her pain from a 10 to a 2, stating it was light weight and comfortable.